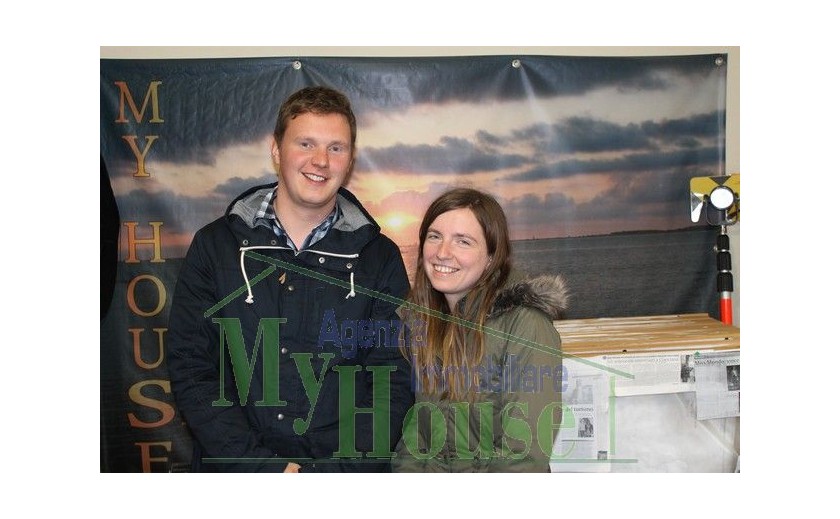 Article by Finnish Tv on Smart Working in Cianciana
Article by Finnish Tv on Smart Working in Cianciana
tv from minute 20:20 :
https://areena.yle.fi/1-50621834
and
web artcile below:
https://yle.fi/uutiset/3-11748032?fbclid=IwAR3l3VXrqdVrr00eSMWGlpJCPN0P81vaImABeT9YZAcvhlxvpyZYNpwlKxM
A Finnish journalist had written an article about an English couple who bought a house in Cianciana, telling their story and in parallel the story of an English boy who chooses to go and live in India.
Andrew Tilston,
He works as an engineer in a British electrical engineering company.
"The house was so cheap that we don't even have a mortgage. The whole project saves us a lot of money. We even gave up on our rented apartment in Manchester.
As the pandemic situation improves and summer approaches, I look forward to being able to move more in the evening after work and meet our other foreign friends who live in the village.
Felicity Hollowell,
She was unemployed due to the pandemic. She currently she is not actively looking for work.
"In the past, our daily life was busy in Manchester, England. My partner and I worked 40-50 hours a week. We didn't have time to cook, so we ate frozen food. Our apartment was constantly in disarray and our pet dogs and cats were very lonely. We then calculated that with my partner Andrew's salary, we could comfortably live at Sicilian price levels for both of us. That awareness changed everything.
In the morning we wake up early and go for a walk to the market or to the beach with the dog. Then my partner goes to work and I start thinking about what to put for lunch.
The quality of the food is one of the best things here. Most of the fruit and vegetables I buy are harvested the same morning and the bread is always fresh from the oven.
While shopping, I get to know the locals at the same time which is great. In England I did not know our neighbors, while here too our neighbors greet us and ask us every day what happens.
The pandemic was a horrible time in many ways, but it also brought new opportunities. This is a huge life change. We are much happier, as are our pets. Andrew's employer is also happy.
Now I just like having the time to do the things I like. Maybe at some point I'll start looking for work again. "